Get a Recorder That Multitasks As Well As You Do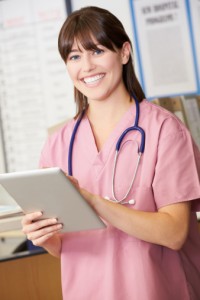 When you purchase equipment, you want to know that you're getting more than just a great price — you need a great product with long-term value, too. This means investing in equipment that continues to meet the changing needs of your patients and practice.
The NEMon DR200 series of ambulatory recorders will provide that. This equipment is proven to not only deliver immediate value but also keep adding it throughout its life cycle.
A powerful recorder
The first DR200 was released in 2006. Though it is one of the physically smaller ambulatory recorders on the market, DR200/E "Tel-a-heart"TM Event Recorder is packed with features to fit a broad range of requirements. This recorder, like all DR200 series recorders, includes many beneficial features:
A standard patient hook-up cable that features two leads and supports one channel of data.
An optional 3-lead cable provides two channels of data.
In addition to the typical acoustic data transmission capability, it also features digital data transmission via a removable, secure digital (SD) media flash card.
90 minutes of internal event storage — exceeding the storage of almost all the event recorders available today.
Meets requirements for U.S. and international use, including the applicable sections of the ANSI/AAM/EC-38-1994 standard — and options for up to 12 languages for the unit display.
A single AA battery powers the unit for 30 days in event mode.
An industry-leading 3-year warranty, which can be extended to 5 or more years.
In addition to these features, the DR200/E comes standard with the auto-trigger capability to automatically detect an event and begin recording it, which is better for both the patient and the physician. The lengths of pre- and post-event data periods are programmable. And the DR200/E also has Smart Mode Event Selection, which allows physicians to select the best sample of each type of arrhythmia from within an event window.
Longer battery life, more data storage, and convenient new modes of operation make the "Tel-a-heart" recorder a staple both in the U.S. and internationally.
Developing a new tool that multitasks
The "Tel-a-Heart" is still the go-to tool for many physicians; however, NEMon understands that some practices need a recorder that can do more. That's why we developed the DR200/HE.
The DR200/HE recorder was unique from the moment it was released: It remains the only recorder on the market that is both a Holter and event recorder.
It provides both types of ambulatory recording reliably and efficiently. By including low-power components, its single AA battery provides a 14-day Holter capability and a 30-day event range. This ability opens up the possibility of multi-day Holter studies and provides a credible and medically important alternative to the dated practice of traditional event recording.
In addition to the DR200 series features listed above and the event recorder cables that the DR200/E supports, the DR200/HE also records three channels with 3-, 5-, or 7-wire patient cables (available in pediatric, adult, and adultX sizes) as a Holter. This wide range of patient cables with one product was unheard of before the DR200/HE.
New features
In 2011, NEMon taught the DR200/HE a new trick. It can now be deployed to a patient as a Holter or as an event recorder, or BOTH at the same time! In BOTH mode, traditional event data is stored in internal memory and saved to an SD card on command, while the continuous Holter data is written to the removable SD card.
The DR200/HE is unique in the industry: It's more powerful than any other Holter, and it provides more value for NEMon end-users than any other product in the same industry space. And when the DR200/HE is combined with Holter LX Analysis and LX Event software, you have the flexibility to use your capital equipment in the most efficient manner.
The best resources add value over time. NEMon equipment is intended, designed, and built to be a productive part of your practice for many years and increase the probability of capturing elusive cardiac events.
For more information about NorthEast Monitoring's products and how we can provide you with the best monitoring systems for your business, view this short movie.
You can also contact us by email at info@nemon.com or give us a call at 978-461-3992 or toll-free at 866-346-5837 option 2 (U.S. and Canada).