For NEMon's Holter Customers, It's All About the Value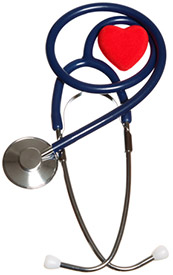 NorthEast Monitoring channel partners are highly attuned to the needs of our customers. After all, our partners are talking to cardiologists every day, getting in-depth information about their monitoring needs so they can provide cardiologist customers with the right solutions for their practices.
To get some insight into why NEMon products are such a good fit for cardiology practices today, we talked to Kenn Matayor at Jaken Medical, a distributor of cardiology and diagnostic imaging equipment and a NEMon Channel Partner. Jaken partnered with NEMon after receiving multiple requests from cardiologists for NEMon products.
"We actually started with NorthEast Monitoring when people started returning the competitor's system back to us because they just didn't like it," Matayor says. "Then we would sell them a NorthEast Monitoring system, and they loved it!"
Highly functional, intuitive products
Not only are the NEMon Holter recorders easy to use, but the LX Analysis software provides more capability than the competition. For example, explains Matayor, "The Enhanced level, which is not even the top level of NEMon's LX Analysis software, gives you what most top-of-the line Holter systems give you."
Cardiologists tell Matayor that one of the main reasons they buy NEMon products is that the LX Analysis software works how they want it to work. "It's so intuitive, it's simple to use, and it gives a wealth of information," Matayor says. "You can either dummy it down to get a nice, simple report, or you can do research with it."
Superior warranty and tech support
NEMon's outstanding warranty is another compelling feature for customers. Matayor says that NEMon is the only company that offers a three-year warranty on its Holter equipment. "That's huge. [Warranty support] is a big ongoing problem that a lot of cardiologists deal with," he says.
Finally, cardiologists appreciate the technical support that NEMon provides. "Stella (NEMon's technical support leader) is amazing," Matayor says. NEMon provides demos and training and takes care of applications and any issues that you may have. "All their support people are very knowledgeable, which makes a world of difference."
Matayor believes that NEMon products are a good fit for cardiologists because the products are superior, they're sold at a fair price, and NEMon stands behind them by providing the three-year warranty. "Customers will grab the product if they see it's at a fair price just because of the value in the software and the value in the warranty of the recorders," he says.
Is your monitoring system outdated? Contact NEMon to learn more about the outstanding value our Holter products offer — by email at
info@nemon.com
, or call us toll-free at 866-346-5837 option 2 or 978-461-3992.