Is Telemedicine Ready for Prime Time?
Telemedicine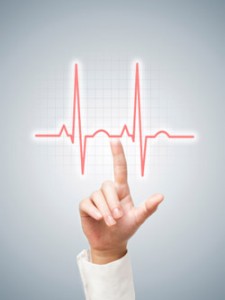 (also called telehealth), the use of electronic data and telecommunications to provide remote clinical services, is growing in the U.S. and around the world. According to a new report by Berg Insight, as of the end of 2013, 3 million patients worldwide were using home-based remote monitoring devices. Berg forecasts that the number of these systems with integrated communication capabilities will grow to 19.1 million connections worldwide by 2018.
Cardiac rhythm management (like that provided by NorthEast Monitoring products) accounted for two-thirds of remote patient monitoring devices in 2013, which is 2 million people, Berg reports. Sleep therapy for sleep apnea made up 18% of remote monitoring, and both numbers are growing, as physicians and hospitals increasingly incorporate telemedicine into their patient services.
Telemedicine takes hold
Telemedicine is expanding rapidly for many reasons, but the biggest driver of market growth is the worldwide effort of governments to curb the growth of health care costs. A report from InMedica says that remote patient monitoring is being adopted as a means of reducing new readmission penalties charged by the U.S. Center for Medicare and Medicaid Services. Other governments, including the U.K., France, and China, are promoting telemedicine as a long-term cost-saving measure.
Health care providers are increasingly offering telemedicine services because of the benefits they offer to patients and providers. Telemedicine helps patients manage their own care and provides:
better patient access to health services and specialists, especially for rural patients,
improved health outcomes,
reduced admissions and readmissions, and
better collaboration between providers.
Obstacles to widespread adoption
Notwithstanding these benefits, the health care industry must overcome some significant obstacles for telemedicine to fully take hold. Among the challenges that hold telemedicine back are these:
Licensing issues — Telemedicine raises problems for physicians who practice medicine across state lines. Quoted in Modern Health care, Dr. Bart Demaerschalk, director of telestroke and teleneurology at the Mayo Clinic in Phoenix, says that "state licensing and hospital credentialing" are among the biggest obstacles to telemedicine's implementation.
Data integration issues — Telemedicine data must be able to be integrated with electronic medical record (EMR) systems.
Financial barriers — Private practitioners may not be able to afford to provide patients with home monitoring equipment.
Insurance coverage and reimbursement — Compensation structures are not well-defined, and coverage of telemedicine services varies across insurance providers. The AMA recently adopted new telemedicine standards to address this issue.
Telecommunications infrastructure challenges — Broadband connectivity still needs to be developed in rural areas to support telemedicine. One solution to this problem comes through the Health care Connect Fund, which is part of the Federal Communications Commission's Rural Health care Program and provides funding for rural telemedicine.
Data privacy and security — Telemedicine providers must secure patients' sensitive health data that is transmitted over networks, make sure that data transmissions are HIPAA-compliant, and be able to protect personally identifiable information at every part of the data transmission process. Quoted in a Pharmacy Practice News article, Brendan Carr, MD, assistant professor of emergency medicine at the University of Pennsylvania's Perelman School of Medicine, says "We're pretty far away from figuring out how you make this HIPAA-compliant on both sides."
Even with these complex obstacles, physicians and patients are becoming more accepting of telemedicine because of its undeniable benefits. It's only a matter of time before these issues are resolved and telemedicine becomes the norm in providing medical care.
We're looking to you, our user community, to help NEMon define the new or modified functionality that you'd like to see in our products. Tell us by email at
info@nemon.com
or call us at 978-461-3992 or toll-free at 866-346-5837 option 2 (U.S. and Canada).
For more information about NorthEast Monitoring's products and how we can provide you with the best monitoring systems for your business, view this short movie.