An Ambulatory Monitor Is Only as Good as the Reporting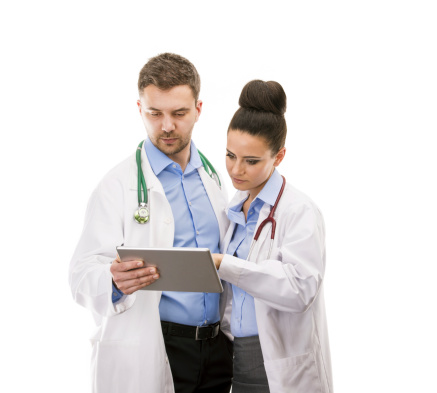 There's been a lot of talk lately about new ambulatory cardiac monitoring technologies — but where's the talk about the reporting capabilities of these systems? There will always be shiny new technologies, but when it comes to Holter and event monitoring, it is ultimately the quality of the data analysis and reporting that makes the devices truly useful as cardiac diagnostic tools.
If you're looking for reliable, quality monitoring, we here at NorthEast Monitoring (NEMon) have you covered. Our LX Analysis software offers many powerful features — features that have solidified its reputation as a highly regarded Holter reporting tool for clinical and diagnostic communities for both cardiology practices and Holter scanning services.
Curious about what distinguishes LX Analysis from other monitoring analysis offerings? Check out these five great features — which represent only a fraction of what LX Analysis has to offer.
1. Five software levels
Whether you need LX Analysis for a doctor's office, scanning service, research, clinician use, or collegial review of a patient study, we have a software level that is customized to your particular needs.
2. Four report styles
Four styles of reports are available in LX Analysis: Concise, Narrative, Numeric, and Verbal. You can choose the report format that presents patient monitoring data exactly the way you need it.
3. Support for multiple configurations
LX Analysis' Configurations feature lets you set up and store multiple custom report configurations. Configurations make the software especially convenient for scanning services that provide reports for many different doctors' offices. You can set up a unique configuration for each doctor you work with, to provide reports in precisely the style they need — even if every doctor wants something different.
4. A host of analysis features
LX Analysis provides detailed data to help you analyze arrhythmias accurately. You can review analysis data for afibs and critical events, spectral analysis, SpO2 and sleep apnea — and many more types of data. See the extensive list of features to ensure that you get the software level that best fits your needs.
5. Industry-leading technical support and service
NEMon is well known in the industry for our excellent tech support and personalized service. We're an independent business, so we put our customers first and actively solicit customer feedback, which we use to improve not just LX Analysis but our other products, too.
New technologies are exciting, we don't deny it. They promise increased convenience and other benefits. But don't let the flash make you forget the most critical element: the ability to make sense of massive amounts of cardiac data and create meaningful reports that provide cardiologists the information they need to make accurate diagnoses.
We're looking to you, our user community, to help NEMon define the new or modified functionality that you'd like to see in our products. Tell us by email at
info@nemon.com
or call us at 978-461-3992 or toll-free at 866-346-5837 option 2 (U.S. and Canada).
For more information about NorthEast Monitoring's products and how we can provide you with the best monitoring systems for your business, view this short movie.