Ready to Transmit Holter/Event/Report Data? LX (Keyless) REMOTE Does the Job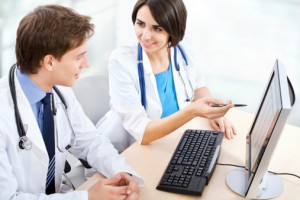 Here's a guess: You don't look forward to submitting ambulatory cardiac data. No, we're not mind readers — we just understand. Even for small amounts of data, physicians have historically needed to go through a tedious process involving a dial-up connection, a phone call, a remote third-party data center, and long wait times to send information.
And for larger amounts of data, such as Holter data, the process is even worse: Physicians have to deliver the media physically (for example, via an SD card or flash drive) to the analysis location, or use a third-party subscription data transmission service to compress, send, and manage the transmission.
Phew! No wonder it isn't something to look forward to. Luckily, NorthEast Monitoring (NEMon) has a better solution. It's called Keyless REMOTE, and it's about to make your data transmission significantly easier.
Get the job done
Keyless REMOTE is a Web-based Java application specific to remote sites, such as a physician's office. It allows you to save Holter files, set up patient information and report headers, and send the information via the internet to your scanning service.
For those of you who have never used Keyless REMOTE, here are a few reasons you should consider it:
It's practically free!
It's HIPAA compliant.
It features a secure Web interface.
It transfers Holter and Event data from remote locations to the analysis location.
It transfers report files back to the remote location.
For extra security, it features a "local" transfer option, for those who want to avoid putting patient data on the internet.
Setup is easy with all the most recent versions of Windows, a broadband internet connection, Internet Explorer or Mozilla Firefox, and a USB port.
New and improved
If you've used Keyless REMOTE before, we have exciting news for you, too: The Keyless REMOTE web app has been updated to version 2.2! The new version includes these enhancements:
Local file server option — Instead of sending patient data through the cloud via remote servers, all data can be kept within your LAN if you choose.
You no longer need to deal explicitly with keyring properties' encryption files — This process now happens automatically.
You don't need to download anything — Users will be updated by pointing to Keyless REMOTE's new URL (which NEMon will provide).
Keyless REMOTE now handles Event data files in addition to Holter data files and PDF reports going back to the REMOTE locations.
Contact Support@NEMon.com to either begin using Keyless REMOTE or to update from Keyless REMOTE 2.1 to Keyless REMOTE v2.2.
Is your monitoring system outdated? Contact NEMon to learn more about the outstanding value our Holter products offer — by email at 
info@nemon.com
, or call us toll-free at 866-346-5837 option 2 or 978-461-3992.