Reliability, Simplicity, Accuracy: President Mark Hubelbank Explains NEMon's Formula for Success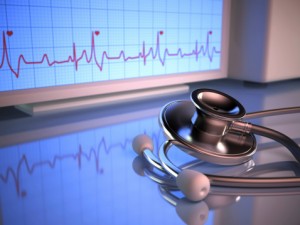 For Mark Hubelbank, Ph.D., product functionality always comes first. Hubelbank, the president, co-founder, and current owner of NorthEast Monitoring, describes NEMon as "engineering driven": a small, independent company that develops ambulatory cardiac monitoring hardware and software products for the real human beings that use them, not to be marketing brochure eye candy.
Engineering origins
Hubelbank's engineering perspective comes naturally — in fact, engineering is what led Hubelbank into the medical products industry. While studying at Worcester Polytechnic Institute in the 1960s, Hubelbank helped to develop the original algorithm for an arrhythmia analysis program — the forerunner of NEMon's LX Analysis software — as part of his senior project.
Hubelbank's project supervisor, Dr. Charlie Feldman, saw profitable potential in the idea and started the company Cardio Data to build and market the analysis software. Hubelbank joined Cardio Data, which was later purchased by Mortara Instrument. Hubelbank finally left Mortara in 1990 when the company relocated its Massachusetts office to Milwaukee.
"At that point, I said, "I'm never doing another medical product," says Hubelbank. But Hubelbank soon changed his mind when his senior project partner, Steve Bushman, proposed forming a company to market a revamped version of the original analysis product, which Mortara now owned. Bushman and Hubelbank made a deal with Mortara's owner to buy back limited rights to the algorithm so they could create their own new version of the analysis software.
NEMon's early days
Armed with their algorithm, Bushman and Hubelbank incorporated NEMon in 1993, initially offering LX Analysis (then known as Holter for Windows) as the company's sole product to a single customer that formed the marketing and sales arm of the equation. After three years, Hubelbank and Bushman decided it was time to design and sell their own ambulatory cardiac monitoring equipment. In 1996, after several initial product launches, NEMon released the DR180 Holter recorder, selling it exclusively through their sales and marketing channel.
"This was back in the days before massive amounts of memory were available on the open market in little cards," says Hubelbank. The DR180 was larger than today's cell phones and had fixed, built-in memory. Users had to plug the device into a computer to download the data from the recorder.
By 2001, the partners were ready to start marketing their event recorder and analysis software products independently and decided to seek alternate sales and marketing channels. "For a while, it was an interesting way to do business," says Hubelbank. "We didn't have any dealers or salespeople, but our original system did have a reputation in the industry. We were able to build off that reputation because people instantly recognized the system."
Building a reputation for reliability
The company continued to grow, developing and selling new monitoring hardware products and enhancing the LX Analysis software. NEMon's Holter recorder technology took a significant leap forward when the company released the DR180's successor, the DR180R, which boasted removable memory in the form of a PCMCIA card.
Hubelbank became NEMon's sole owner in 2004, after buying out Bushman's share of the business. Continuing to evolve the product, Hubelbank repackaged the DR180R as the new 3CH and 12-lead capable DR180+; a smaller, lighter device with an improved display and a removable CompactFlash memory card.
The DR180+ turned out to be one of NEMon's most popular and reliable products, says Hubelbank. "When we finally had to discontinue it, we almost had people in tears, because they were so used to the recorders, and they loved them!"
After over 10 years in the cardiac products industry, NEMon had built a successful business on Hubelbank's simple, tried-and-true formula of putting product engineering and functionality first. The one time the company veered from that formula produced "moderately disastrous" results, jokes Hubelbank.
In 2008, NEMon released the first device in its current DR200 Holter series. The DR200 addressed customers' desire for a smaller, lighter-weight, long-term ambulatory monitoring device. The DR200 is smaller than the DR180 series, runs on only one battery, and provides 14 days of continuous recording (or 30 days in Event mode), and can operate in Holter, Event, or BOTH modes.
NEMon's 3 key differences
Hubelbank knows NEMon is different in key ways from its larger competitors — and he's proud of those differences. One difference is LX Analysis' accuracy. "From a signal processing point of view, Holter analysis is inherently messy and less than perfect, which is why we've spent a lot of effort optimizing our analysis software to improve its accuracy," Hubelbank says.
As part of this optimization process, Hubelbank reviewed thousands of hours of actual patient monitoring data obtained from scanning services, then used that data to refine NEMon's analysis algorithm so it could identify a much wider variety of beats.
"We've created a tremendous number of heuristics in the program that try and do at least a first pass of the decisions for the technician or doctor, to minimize the amount that they'll have to do manually later," says Hubelbank.
Another NEMon difference is its user-centric approach to product development. "I've always insisted on the rule "the human being shall ultimately be in control — the program shall not tell you what to do.' The technician always has the last word about how things are to be labeled and how reports are to be created," says Hubelbank. "Many other systems seem to tie the hands of the operator unnecessarily. That's not our approach."
NEMon's third differentiator? Its hardware. "We try to keep the devices very simple and reliable," says Hubelbank. "We back up that philosophy with our industry-leading 3-year warranty."
Looking back … and ahead
Having spent over 40 years developing and selling ECG monitoring products, Hubelbank has a seasoned perspective on recent monitoring technology innovations. "Although people keep trying to come up with something revolutionary, there really haven't been any game-changers," he says.
Even recently released small patch-type and wireless monitoring devices will not make a significant difference in quality of care aside from being a bit more convenient for patients, Hubelbank says. "We've been working with some of these types of products. Although the concept is nice, we've found that electrodes in the patches don't record as good a signal as those with more conventional electrode placements."
But NEMon is hardly standing still in an ever-changing industry. The company will continue to innovate and evolve its products by enhancing its analysis software and monitoring devices with an emphasis on accuracy, reliability, and ease of use for cardiology technicians, physicians, and scanning services.
"We serve a niche market, and that's exactly where I want to be," says Hubelbank. "We may do things a little differently than bigger companies, but as long as we're serving our customers well, that's the most important thing to me."
Is your monitoring system outdated? Contact NEMon to learn more about the outstanding value our Holter products offer — by email at
info@nemon.com
, or call us toll-free at 866-346-5837 option 2 or 978-461-3992.