Critical Technology That Connects Your Human Network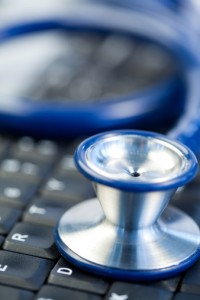 The health care system is awash in data. But the goal of the health care system is not to produce these massive amounts of data, but rather to use that data to create positive outcomes for patients. If someone asked you why you have monitoring systems, your answer would probably be simple: To provide data. But that isn't the only goal of this technology. Monitoring systems can also foster communication among networks of professionals working together to solve patient issues.
From primary care physicians to technicians, from administrative staff to scanning service providers, there are many groups that make up the network that serves patients. Accurate communication within these networks is essential to ensure that patients' needs are consistently and efficiently being met.
Solutions for success
Here at NEMon, we support your network — allowing YOU to work WHEN and WHERE you want. Here are some examples of how we support that philosophy within our products.
Application flexibility. Your application can run locally or remotely — on another server, or in a virtual environment. This makes it easier for doctors to work when and where they need to.
Single user license. For many, this simplest of all scenarios is the right one. One computer, one user, one USB key, one license. NEMon takes it a step further. That same license and USB key can be used on any other compatible computer or laptop as well. Take the USB key with you and keep up with your scanning duties while on the road …or on vacation! (We're just kidding about the vacation thing.)
Network licensing. Unlike many software licensing programs, our network licensing allows users to access their software from any location — making it easy to work from home, a laptop, an office computer, and more, with a single license. Want to allow more than one person to use the software simultaneously? Our FLEX licensing makes it easy! Having a single point source (like a server) for applications is the perfect solution for a busy IT department to make maintenance, updates, etc. as easy as possible. NEMon makes it easy to increase the number of licenses as your needs grow. Through our Peak Needs Program, you can add a number of additional licenses to your license pool at no cost. Then, when you meet pre-arranged frequency-of-use criteria, you purchase an additional license. That way, you can develop the need before springing for the additional license.

Not sure if any of these licensing programs are ideal for you? Coming later this year: Pay-per-use licensing! Watch your inbox for details.
LX (Keyless) REMOTE. Imagine a doctor who has an office at a central facility, but sometimes needs to send data from a second office or another remote location. Does that sound like you? Transferring the data you need is no problem with LX REMOTE, which fosters more effective transfer of data between remote locations and the central analysis facility.
Fostering interconnectivity through simplicity
Here at NEMon, we strive to provide products and services that help each participant in the network to be more interconnected. We do this by providing information in the simplest possible way.
The health care industry is made up of all different types of systems, each with its own data format. Interoperability is the exception rather than the rule — that's why we think it's so important to provide data that's easy to share. We are intent on providing standards at the boundaries of our products. We provide the facility to input and output data in simple forms, like PDF or XML documents. That way, we give our customers a fighting chance to bring our data into their unique IT environment.
With NEMon's solutions, doctors can stop worrying about how complicated technologies interface with each other, and can instead focus on what really matters: what they're learning about their patients from that data.
We're looking to you, our user community, to help NEMon define the new or modified functionality that you'd like to see in our products. Tell us by email at
info@nemon.com
or call us at 978-461-3992 or toll-free at 866-346-5837 option 2 (U.S. and Canada).
For more information about NorthEast Monitoring's products and how we can provide you with the best monitoring systems for your business, view this short movie.