Medical Device Compliance: Done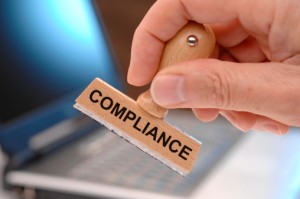 Physicians, technicians, and scanning service providers all depend on their Holter equipment to be not only reliable, but fully compliant with the regulations that govern their practice areas.
NEMon makes sure there's never a question of compliance by proactively establishing and maintaining compliance both within the U.S. and in every country in which our software and recorders are used. That way, our customers can use our products without fear of noncompliance.
Of course, somebody has to keep tabs on all that regulation. Sound like a big job? That's because it is! "My life is constantly swimming in a pool of paper," jokes Office Manager and Director of Quality Assurance & Regulatory Affairs Sherry Steele, who oversees the never-ending flow of paperwork related to regulatory compliance.
Jill of all trades
Sherry performs a variety of roles, all of which are important. She acts as an office manager, watching over business operations. She oversees testing documentation for all software and equipment. She ensures compliance with Good Manufacturing Practices. And most important of all, she ensures regulatory compliance — an imperative and constant process.
Every medical device, from implantable technology to cotton swabs, needs to be regulated, Sherry explains. If anything changes, even something like the source of the materials, that change needs to be documented and traceable in case of issues.
The bulk of her work is with the FDA, Health Canada, and the European Union's CE Mark, but for every country that falls outside of these agencies, Sherry works one-on-one to ensure local compliance.
You can be sure that any product from NEMon will be compliant to your specific regulations. But you don't have to take Sherry's word for it — each of those agencies performs regular audits, making sure that every detail of NEMon's products is compliant and approved for our customers' use. Auditing covers everything we do:
Design and planning
Controls
New products
Updates to software and firmware
Changes to hardware
Rather than putting out fires after failed audits, Sherry's goal is to be proactive. She performs rigorous record-keeping, both digitally and backed up with hard copies, so that auditors never find any issues. It's that dedication and attention to detail that makes Sherry a formidable firewall between our customers and any potential compliance issues.
Sherry performs one of the most critical roles here at NEMon — ensuring that our customers can use our products with complete confidence.
Is your monitoring system outdated? Contact NEMon to learn more about the outstanding value our Holter products offer — by email at
info@nemon.com
, or call us toll-free at 866-346-5837 option 2 or 978-461-3992.