Who Moved My LX REMOTE?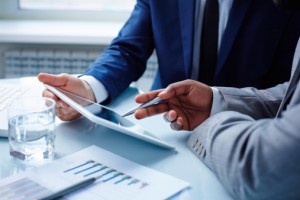 We are pleased to announce that the latest version of LX (keyless) REMOTE, LX REMOTE v2.2, is now up and running on the web at www.LXREMOTE.com. We can offer assistance (online, by email, and by telephone) for making the transition to the newest version. We have already assisted about one third of the LX REMOTE users to this new version and look forward to completing the transition with all users in the coming months.
Here are a few reasons why you should make the move to LX REMOTE v2.2 sometime in the next few months.
It will not hurt at all. 😉

LX REMOTE v2.2 is new and improved. It will not only facilitate moving Holter studies from remote locations to your central analysis station(s), but also send the completed reports back to the remote location through the secure LX REMOTE website. This enhancement makes the entire flow of medical data between locations HIPAA-compliant.

To manage the flow cryptically and cleverly, we have a new piece of software called the NARP (NorthEast's Automated Remote Process), which makes the technician's job easier.

It automates downloading of Holter and Event ECG files from the remote location to the analysis site.
It manages uploading of patient reports back to the remote location via the LX REMOTE website.

The old website will be decommissioned in July 2015. The plan is to move all LX REMOTE users from version 2.1 (HolterLXRemote.com) to the new LX REMOTE v2.2 (www.LXREMOTE.com) over the next few months.
If there is a more convenient time for you to make this move, let us know. Simply contact us at support@NEMon.com and we'll send the information you'll need. We'll work with you to help you transition smoothly to the new version.
If we don't hear from you, we'll be sure to be in touch between now and July 2015 to make sure you're ready before the old site goes down.
Upcoming events: 2015
Want to meet NEMon staff in person and see our latest Holter products? Join us at one of these industry events.
For a list of upcoming events that NEMon will attend, please click here.