Improving Monitoring Reimbursement: What Are Your Services Worth?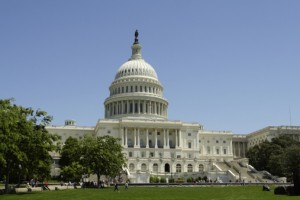 Unless you've been living under a rock, you're probably celebrating the passage of H.R. 4015/S. 2000, the Medicare Access and CHIP Reauthorization Act (MACRA). Not only does this piece of legislation do away with the damaging and frustrating Medicare Sustainable Growth Rate (SGR), but it also includes a specific recommendation for a GAO study on the appropriate valuation of certain remote monitoring services.
For physicians and providers of remote cardiac diagnostic monitoring services, the repeal of SGR is big news. But even more important is the next step: ensuring that remote monitoring and reporting services are paid for appropriately.
So who is working to ensure that this vital detail isn't overlooked? Who got the GAO study included in the act? That would be the Remote Cardiac Service Providers Group (RCSPG).
Founded in 2004 and incorporated in 2007, the RCSPG is a coalition of providers that furnishes more than half of the remote cardiac diagnostic monitoring services in the United States. They operate under the guidance of James Jorling and Peggy Tighe, attorneys who act as liaisons, lobbyists, communicators, and most importantly, educators.
"There's a real lack of understanding about how these services are provided and how they should be valued," Jorling says. "We are always looking at the changes being proposed by [Centers for Medicare and Medicaid Services] and challenging or questioning where appropriate."
Proper service valuation is critical
It's because of that lack of understanding that this coalition is so critical to the remote monitoring industry. Because they are paid under the physician fee schedule, many of the costs unique to our industry are not reflected in the payment methodology. For one thing, CMS doesn't account for the costs to Independent Diagnostic Testing Facilities (IDTFs) of providing 24/7 surveillance by trained technicians.
What's worse, CMS uses the same methodology to value these services as they do services performed in physicians' offices. This is a severely limited perspective on remote monitoring and prevents CMS from including a number of other costs in their valuation formula.
This knowledge gap among CMS administrators and legislators is a major issue. How can they accurately determine the value of remote services if they don't recognize all of the costs associated with them? The obvious answer is this: The people who do understand the services need to close the gap with education.
A unified voice
Working with massive government agencies and bodies is complex, and providers have to compete to make their voices heard. That's what the coalition is offering — a way to unify those voices to provide a clear, consistent message. It's essential to follow a clear, documented process to educate and request change.
"There are several different ways that we facilitate conversation, communication, and advocacy with CMS," Tighe says. Of course, sometimes a conversation with CMS isn't enough to get RCSPG where they want to go. When that happens, the next step is to approach Congress. "And if Congress can't get CMS to make any changes," Tighe explains, "then they have a right and a role to step in and write legislation."
"For years I've called it the 'spaghetti on the wall' theory," Tighe jokes. Since you never know exactly what will stick, it's essential to unite and deliver consistent messaging to all parties at all levels.
What stuck this year
Of all the spaghetti that the RCSPG has thrown at the wall, some of it has absolutely hit its mark.
The repeal of the Sustainable Growth Rate was the culmination of around a decade of work. This year, RCSPG, through that same clear and documented process, was able to convince Congress to include language in the reform bill that would evaluate and study appropriate valuation of remote monitoring. Tighe calls that "a big legislative win."
And that's not the only big legislative win RCSPG has tucked under its belt recently. The coalition's language was included in a new piece of legislation from the Telehealth Working Group in the House of Representatives: The Medicare Telehealth Parity Act of 2015.
A change that will have a more immediate impact has also just been announced. In the Medicare proposed fee schedule for 2016, CMS accepted the RCSPG's proposal to include certain costs (telecommunications and delivery charges) in the direct costs of providing mobile cardiac telemetry. RCSPG estimates that inclusion of these costs will have a significant positive impact on reimbursement, increasing it by around 7% for 2016.
"While this is great news, the proposal still needs to be finalized by CMS, and the RCSPG will be working with CMS to make sure the change is included in the final rule published in November," Jorling says. RCSPG will also continue its work on Capitol Hill and at CMS to make sure that all remote cardiac diagnostic services are appropriately valued.
"We're looking for fair, appropriate valuation for all monitoring services," Jorling says. "As healthcare advances technologically, there's going to be more emphasis on trying to keep people out of the hospital and doing things in the least costly setting. By appropriately valuing these services, the government can go a long way toward supporting that goal."
Is your monitoring system outdated? Contact NEMon to learn more about the outstanding value our Holter products offer — by email at
info@nemon.com
, or call us toll-free at 866-346-5837 option 2 or 978-461-3992.