LX Event v2.11 Has Been Released!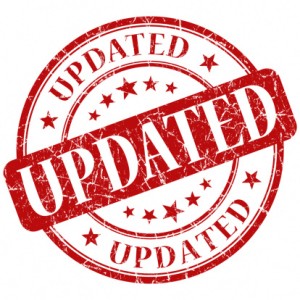 We're pleased to announce that LX Event v2.11 has been released to all qualified users and is now shipping!
For users under warranty or extended Maintenance and Service Agreement (eMSA) on this software, there is no charge for the UPDATE. If you plan on UPDATE-ing to LX EVENT v2.11, you will need a new type of key called a Hardware Against Software Piracy (HASP) key. You'll need to return the old Sentinel USB key within 30 days of the UPDATE. Don't worry, NEMon will provide a return merchandise authorization (RMA) for the return of the old USB key.
So, what's new in LX Event v2.11?
Here's a partial list of the enhancements. You may even recognize some of your requests on this list!
LX EVENT data files are supported within the LX REMOTE environment, and LX EVENT has a new LX REMOTE interface to easily retrieve the files
LX EVENT report files are supported within the LX REMOTE environment
National Instrument drivers no longer need to be installed if one is not using the TIU
NEMon PDF creator replaces PDF Creator
Transmissions will always be saved in chronological order
Allow Event screen to jump to next transmission without having to switch the view from Event to Transmission
Patient List Sorting and Selecting has been fixed
Fixed problem with recorder serial number
Fixed overlapping text in REPORT
Fixed the slow initialization of SD cards
New HASP key replaces USB Sentinel key and is required for LX EVENT v2.11
Install software to user-designed directory
We're very excited for you to see the improvements we've made in LX EVENT v2.11! As always, if you experience any trouble with the update, our tech support, Support@NEMon.com, is always available to help.
We're looking to you, our user community, to help NEMon define the new or modified functionality that you'd like to see in our products. Tell us by email at
info@nemon.com
, or call us at 978-461-3992 or toll-free at 866-346-5837, option 2 (U.S. and Canada).
For more information about products and how we can provide you with the best monitoring systems for your business, visit NorthEast Monitoring's website.