Meet Eric Goodrich, Tech Support Specialist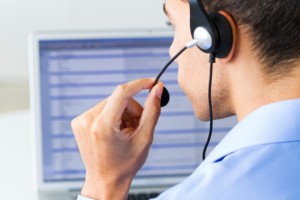 New software and technology can increase your capabilities and make your day-to-day work easier — but it can also come with a steep learning curve. Luckily, NEMon offers full Technical Support, where experts like Eric Goodrich can assist you every step of the way.
"Before working for NEMon," Goodrich explains, "I specialized in cardiovascular technology as a general manager for a medical diagnostic imaging company for over 15 years."
He also owned and operated a diagnostic testing facility where he used NEMon products for Holter monitoring. Now, his expertise is at your fingertips.
Goodrich's job is to assist physician practices and hospitals with software installation and implementation.
"I train designated employees on the use of our software and devices," he says.
He also assists in sales and support for channel partners, as well as some special projects such as the most recent American Heart Association validation for NEMon's upcoming software release. If you've ever been to a conference or trade show where NEMon appeared, you may have already met Goodrich! He's always willing to help out at events and is excellent at giving demos and explaining features to customers.
Help is on the way
You can access Tech Support in whichever way is most convenient for you — over the phone or, if you'd prefer, via computer.
"We use a remote Web program to gain access to the customer's computer for installation and training," Goodrich explains.
This allows him to see exactly what is going on and provide the accurate assistance you need quickly and easily. Goodrich's best tip for end users is to not be afraid of the technology. Most important, he urges customers to call anytime for live support. After all, that's what he's here for.
"And of course," he adds, "keep a digital version of our manuals at your fingertips."
Personal touch
For Goodrich, the most rewarding part of his job is building relationships with his Tech Support customers.
"We spend hours on the phone with many of them," he says, "and learn a bit about their daily lives."
And, of course, being able to solve customers' technical problems and offer them expert guidance is rewarding, too. At NEMon, we'll go to any lengths to ensure a customer is receiving all the benefits of his or her equipment and software.
"Everybody is helpful and willing to pitch in when I have a problem I can't solve," Goodrich says. "With one phone call, we can be talking to the designer or developer of any of our products, hardware, or software."
Like everyone at NEMon, Goodrich is always eager to go the extra mile.
"It makes my job easier, and customers appreciate the one-stop shop!"
Is your monitoring system outdated? Contact NEMon to learn more about the outstanding value our Holter products offer — by email at
info@nemon.com
, or call us at 978-461-3992 or toll-free at 866-346-5837, option 2 (U.S. and Canada).