Hands-Free Is Not Just for Your Cell Phone in Your Car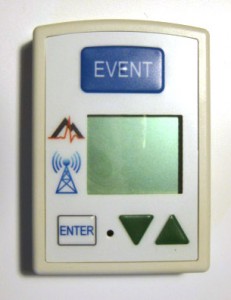 Let's face it: You're flat-out busy seeing patients, handling billing, running an office, and more. When a Holter patient comes in with a recorder full of data, you might not have time to remove the SD card from the Holter and get it into the Holter LX Analysis system at that particular moment.
At the very least, the NEMon system allows you to whip out the SD card, put in a new one, and give the recorder to the next patient, but sometimes there isn't even time enough to do that!
So just put that recorder down somewhere within Bluetooth range of the new HE/LX (helix) Analysis software system, and that Holter data will "automagically" be moved to a folder on the desktop. No hands. No fuss. No bother. It's yet another example of the human-factors engineering embedded within NEMon's systems being light-years ahead of the competition.
Is your monitoring system outdated? To learn more about the outstanding value our Holter products offer, contact NEMon by email at 
info@nemon.com
or toll-free at 866-346-5837, option 2 (U.S. and Canada), or 978-461-3992.