Consider Upgrading to HE/LX (helix) Analysis: Part 1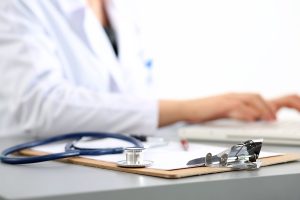 If you've heard about the latest-and-greatest HE/LX (helix) Analysis software version and are trying to decide if it's right for you, we have the rundown on everything you need to know. Make a note to check out the next issue's "Solution Spotlight" section for Part 2 of this article to learn about all the great new features this product has to offer. It sets the bar "NEMon-high."
For now, here are a few key points to consider when contemplating making the leap to the next generation of Holter analysis software, HE/LX (helix) Analysis. As always, if you have any questions, please ask us at info@NEMon.com or Support@NEMon.com. we're here to help in any way we can.
LX Sleep users — heads up!
In this first release of HE/LX (helix) Analysis, we don't yet support the LX Sleep software. If you're running LX Sleep, stick with Holter LX Analysis for now.
HASP key replaces Sentinel USB key
HE/LX (helix) Analysis requires a different type of key called a HASP key. You will need to return the old key under a return merchandise authorization (RMA) number after you have HE/LX (helix) Analysis up and running. We'll give you adequate time to get comfortable before you ship us that old Sentinel USB key.
New license file
The new HASP key will require a new license file. You'll need to replace your old license file with a license file that matches your new HASP key.
Minor language issues
New menu selections, dialogue boxes, and new text that appears within HE/LX (helix) Analysis are only in English at this stage. The language translations for the huge majority of other items have been completed, and the remaining bits will be translated, implemented, and released in the near future.
Have new features that you'd like to see in our Holter HE/LX (helix) Analysis software? Contact us by email at
info@nemon.com
, or call us at
978-461-3992
or toll-free at
866-346-5837
option 2 (U.S. and Canada).