The DR300 Is Right-Sized Technology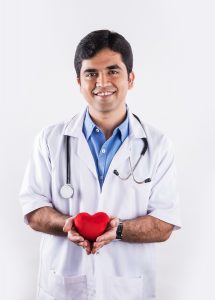 The challenge of designing a new-generation recorder is not as simple as it may initially seem — even for NEMon engineers who have been doing this since the 1970s! The drive to include technology for the sake of technology is tempting, but at NEMon, we strive to include only enough of the right, effective technology to create better outcomes for patients — not new business models for medical providers.
With that in mind, let's explore the feature set that would or should be the soul of this new machine.
Ideally, it would not be large, bulky, heavy, expensive, or complicated to use. The DR200 Series nicely addressed many of these needs. But there are always improvements to be made. For example, what if the patient didn't have to send Event data acoustically? What if the patient didn't have access to a land line by which to send Event data? Why not collect the full Holter record at the same time as Event data? What if a long-term Holter study could be shortened because enough Event data to make a diagnosis had already been acquired? What if the full Holter record was automatically moved to the analysis machine without having to connect a cable or remove an SD card?
For the new-generation ambulatory ECG recorder, NEMon engineers considered these and many more ideas, including what was available in the market worldwide. Finally, they decided to build a next-generation ambulatory ECG recorder using the trademark NEMon vision of right-sized technology. How could the engineers utilize the ubiquitous Bluetooth technology to facilitate this vision? How could they take advantage of the growing access to cellular technology around the world to bring better solutions to patients? How could the engineers put this technology into affordable packages to keep costs as low as possible while delivering high value in terms of improved outcomes? These and a host of other user-friendly features define the design that is now the DR300 recorder. NEMon engineers were able to put all these features in the same form factor as the previous DR200 Series at only a minor change in cost.
Stay tuned to this column: In the next edition, we'll fully explore the new NEMon DR300. It's a compelling new entry into the realm of ambulatory ECG recorders, and we think it will turn lots of head with its price and feature set! And keep your suggestions and ideas coming our way! They are our inspiration and guidance.
Is your monitoring system outdated? Contact the experts at NEMon to learn more about the outstanding value our Holter products offer. Contact us by email at 
info@nemon.com
, or call us at
978-461-3992
or toll-free at
866-346-5837
option 2 (U.S. and Canada).