Live a Day in the Life of a Certified Cardiographic Technician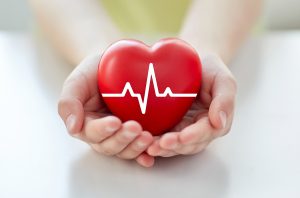 Meet Glennis Taylor, Certified Cardiographic Technician and president and owner of Analytical Ambulatory Monitoring Service in Ontario. She established the company in 1987 to perform research for cardiologists, but the business snowballed over time into what it is today and includes supplying over 1,200 Holter studies per month.
Medical beginnings
Taylor began her career in nursing but eventually transitioned into medical sales.
Work in hospitals was "paperwork, paperwork, paperwork!" she says. "I couldn't handle it. I just want to get on with it and get the work done!"
While in the medical sales field, Taylor started noticing that many doctors who were leaving hospital work in favor of private practices needed equipment for their offices but didn't have enough work to warrant buying it.
"Opportunity knocked," Taylor says.
She began purchasing equipment for doctors to use in their offices.
These days, Taylor is very happy with where she's ended up and glad to be out of medical sales. She believes in taking the wide view when it comes to medicine and has been studying atrial fibrillation. Taylor wants to know whether it's accurate to attribute strokes singularly to arrhythmia or to blood clots.
"Arrhythmia is starting to creep out," she says. "We're seeing 40-, 45-year-olds having strokes."
In one case, Taylor noticed a patient who was experiencing atrial fibrillation events in clusters and then returning to a natural sinus rhythm. It made her question the external events that could be impacting the atrial fibrillation — for example, perhaps it could be triggered by something the patient ingested.
"It's not just about the atrial fib," Taylor says. "It doesn't work that way! You need to look at the bigger picture."
The services sweet spot
These days, Taylor supplies up to 1,200 Holter studies per month, manages the equipment, and also coordinates the Holters data analysis and delivery. Her business provides a 24-hour turnaround time on data from Holter readings, so doctors never have to wait long to get the information they need. And of course, in extreme cases, Taylor's flexible techs can turn data around even faster.
These techs can work on their own schedules from whatever locations are most convenient for them.
"They don't have to come into the office unless they want to," Taylor explains.
She loves being able to provide her techs with the flexibility to suit both their needs and doctors'. The scheduling is especially beneficial for techs with families who might be looking for some additional income.
"They could be working full-time somewhere during the day and then logging in at home to see what needs to be done," Taylor says.
Things to know about Holter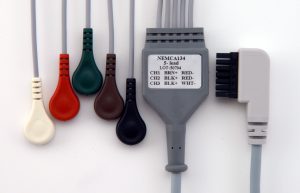 When asked what she would want physicians and others to know about Holter monitors, Taylor has many points to offer.
First of all, the Holter is far more comprehensive than event monitoring alone. Just like Taylor, Holter devices monitor the bigger cardiac health picture. Holters don't just allow doctors to identify critical conditions but also provide broader insights that aid prevention by making it possible for docs to catch problems before they result in critical events — or even death.
In 14-day Holter trials with patients who already had strokes, Taylor and her team have found that those who exhibit atrial fibrillation during that 14-day period are most likely to have a second stroke. If that atrial fibrillation really is a hallmark of further strokes, it's imperative that doctors can spot it.
Without a Holter device, "nine times out of ten, they aren't even aware of it," Taylor says.
As far as patients are concerned, in the short term, atrial fibrillation is often an asymptomatic event. Unfortunately, in the long term, if it's shown that atrial fibrillation and stroke are inextricably linked, the same may not be the case. Strokes are rarely asymptomatic!
For 14-day monitoring sessions like these, the Holter has its own billing code, making it easy for patients to take the monitors with them and go about their lives for up to two weeks while the monitors record their cardiac activity.
"Northeast Monitoring is the only company that has the ability to do up to 14 days," Taylor says.
The Holter is easy to use, and it's a quick and simple process to send in the flash card and have a trained technician expertly read the data. Plus, the monitor uses off-the-shelf accessories that are less costly than other solutions that may require their specific flash cards or computers.
Someday in the future, Taylor will retire and move north, although she's not sure how she'll keep herself busy! For now, she loves having the opportunity to improve patients' health outcomes — one Holter at a time.
Is your monitoring system outdated? Contact the professionals at NEMon to learn more about the outstanding value our Holter products offer. Contact us by email at
info@nemon.com
, or call us at
978-461-3992
or toll-free at
866-346-5837
option 2 (U.S. and Canada).