As You Like It: Software Licenses Your Way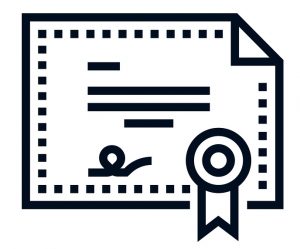 When it comes to licensing, NEMon has learned that one size definitely does not fit all situations. One of the advantages of introducing the HASP key is that it allows NEMon to support yet another licensing mode. To refresh your memory, NEMon software is available with the following license modes:
Permanent license (most common) — Buying NEMon software product entitles you to the right to run a version of the software in perpetuity on the supported platforms. The version that is extent (available) at the time that the warranty expires is the version that is authorized.
Timed license — As it sounds, this license provides the right to run the software for a limited period of time. NEMon offers one-year licenses for sale, and we utilize the shorter term temporary licenses to allow our users to try out different levels of our software products.
Networked (FLEX) license — This is for environments with more than one user. In those cases, it may be advantageous to have only one HASP key (on a pseudo-server) and allow multiple, simultaneous uses of that software. In a sense, the licenses "float" to the computer where the user is sitting.
Pay-Per-Use (PPU) license — This new license allows users to acquire a certain number of uses — a "use" is defined as a unique patient ID — rather than purchase the license in perpetuity. Analyzing the same patient multiple times to create the perfect report does not count as multiple uses. This PPU feature allows even a small office or clinic a way to afford the most sophisticated –PRO level of HE/LX (helix) Analysis Holter software. Each block is 500 uses. One can order multiple blocks to create PPU keys with more than 500 uses. The PPU feature only applies to the –PRO level of HE/LX (helix) Analysis software.
Not sure which license is best for you? Call and ask — we're happy to help!
Contact NEMon to learn more about the different licenses we offer and how they can suit your business. Get in touch by email at
info@nemon.com
, or call us toll-free at
866-346-5837
option 2 or
978-461-3992
.