ACC-2017 Shows 'Device-Wear' Proliferation
Part 1 — Product report from ACC-2017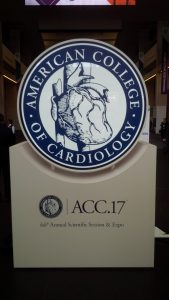 There is an explosion in the field of biometric recording technology these days. Devices are smaller and more comfortable, as well as less intrusive than ever before. At virtually any medical conference, one can see the proliferation of connected devices, recording devices, integrated health system devices, wearable devices, and so much more. The ability to record vital parameters has far outrun the ability of many health care system providers to utilize and fairly pay for these services.
One area of tremendous growth has been that of wearable patch ECG recorders. These come in a bewildering array of form factors from tiny single-channel devices that mount on patients' chests to entire wearable vests! These devices mostly focus on event, long-term Holter or MCT/MCOT recordings in attempts to address the current reimbursement environment. No doubt they're more comfortable to wear than electrodes connected by wires to a recorder, but the issue of an electrode and gel contacting the patient's skin remains — and there are well-known limits to that tolerance. The most common wet gel enhances electrical contact but also introduces movement noise. The patch electrode configuration is often one with narrow channel separation, thus decreasing the signal-to-noise ratio. The patches generally offer decent rhythm information but leave a lot to be desired when it comes to beat morphology.
Part 2 — Channel Partner changes at NEMon
Our long-time partner in Chile has undergone some changes lately. Formerly a standalone medical distributor, Mellafe y Salas, they are now part of a much larger company named Plus SA. Plus SA has formed a medical division, Plus Medical SA. Here is a picture of our long-time partner Eduardo Droppelmann (center) and one of the key directors of Plus SA, Daniel Platovsky (left). Interestingly, Plus SA has as its primary business, energy monitoring technology and service, so Plus Medical represents a diversification. NEMon is happy to have Eduardo remain as part of our team at his new "umbrella" company, Plus SA!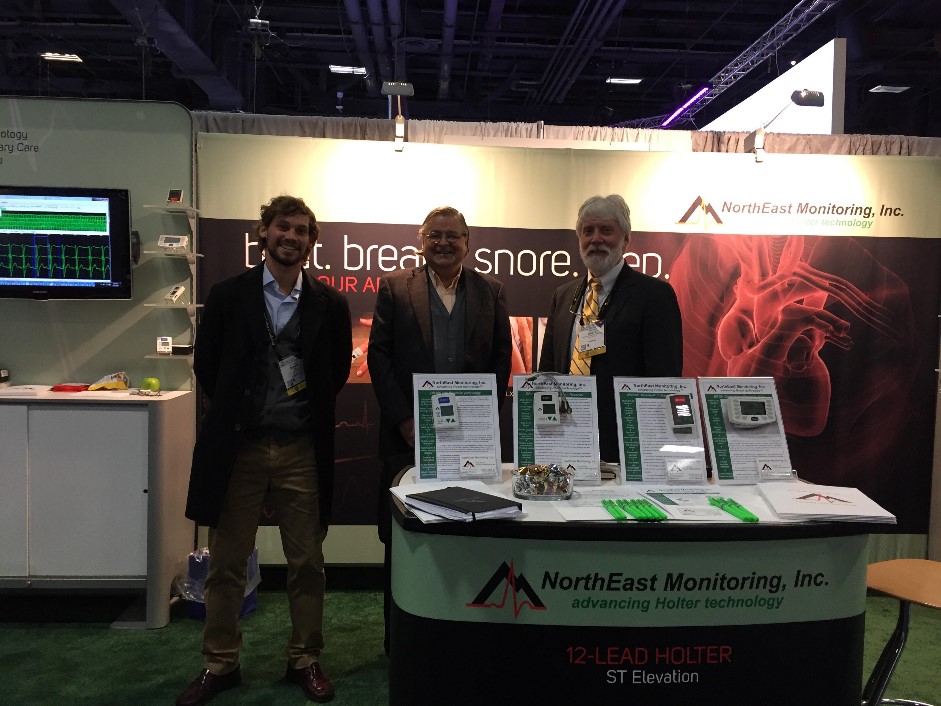 Want to meet NEMon staff members in person and see our latest Holter and Event products? Join us at one of these industry events: