Save a Bundle on NEMon's Top ECG Monitoring Products!
It's rare that you find quality cardiac diagnostic equipment at budget-friendly prices.
That's why you can't afford to miss this limited-time offer from NorthEast Monitoring:
Purchase a DR200/HE14-day Holter/event recorder, Holter LX Analysis-BASIC software, and LX Event software — all for $1,995, plus shipping and applicable taxes.
Here's a sampling of the innovative features you'll find in these products:
DR200/HE:
Deployable in either Event or Holter mode
Works with LX Analysis
Comes with a 3-year warranty — the industry's best
LX Analysis-BASIC:
Provides user-friendly, accurate analysis
Outputs patient data in 4 report styles
Supports networking, remote satellite office transmission, and multiple languages
LX Event:
Gives you a flexible way to handle ECG data from an event recorder
Supports 3 reception modes
Provides error detection and correction
At just $1,995 per bundle, you can affordably add a profitable ECG diagnostic kit to your practice.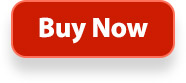 Enter promotion code: 2014-10-27-NEMON21
Contact NorthEast Monitoring to buy the bundle for $1,995, plus shipping and applicable taxes, or learn more. Or call 877-276-2064.
About NorthEast Monitoring
NorthEast Monitoring provides innovative, cost-effective digital Holter and event recorders and analysis software. NEMon's engineering team has been in the business for 40+ years — our products are designed, built, tested, and shipped directly from our headquarters in the USA. Visit our website to learn more.